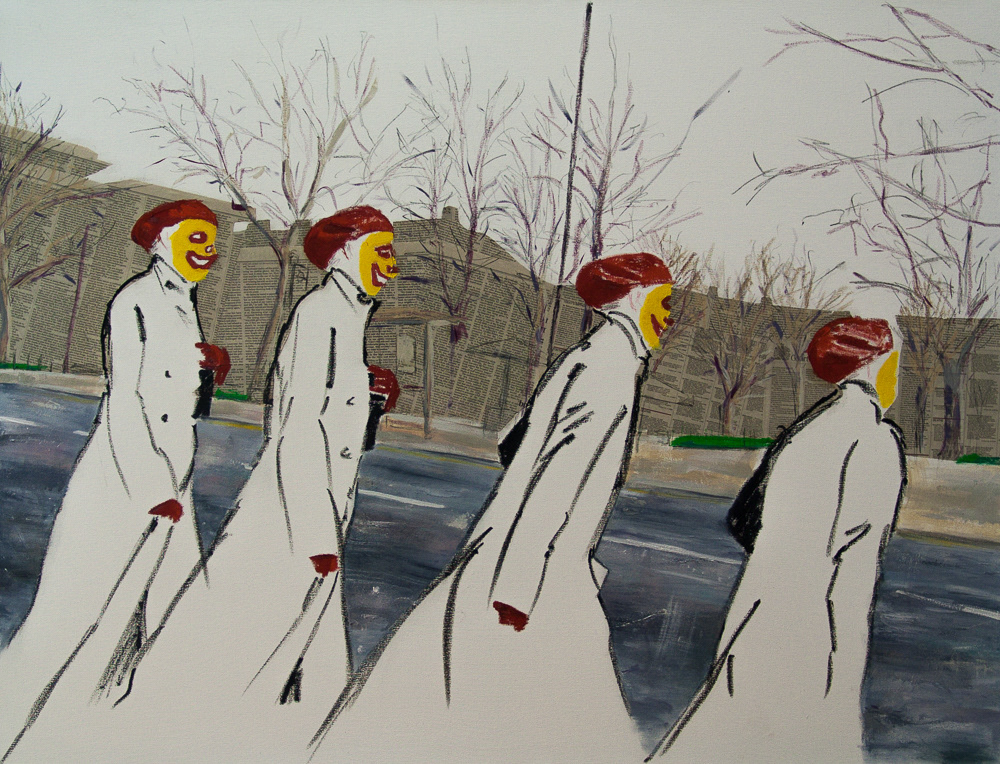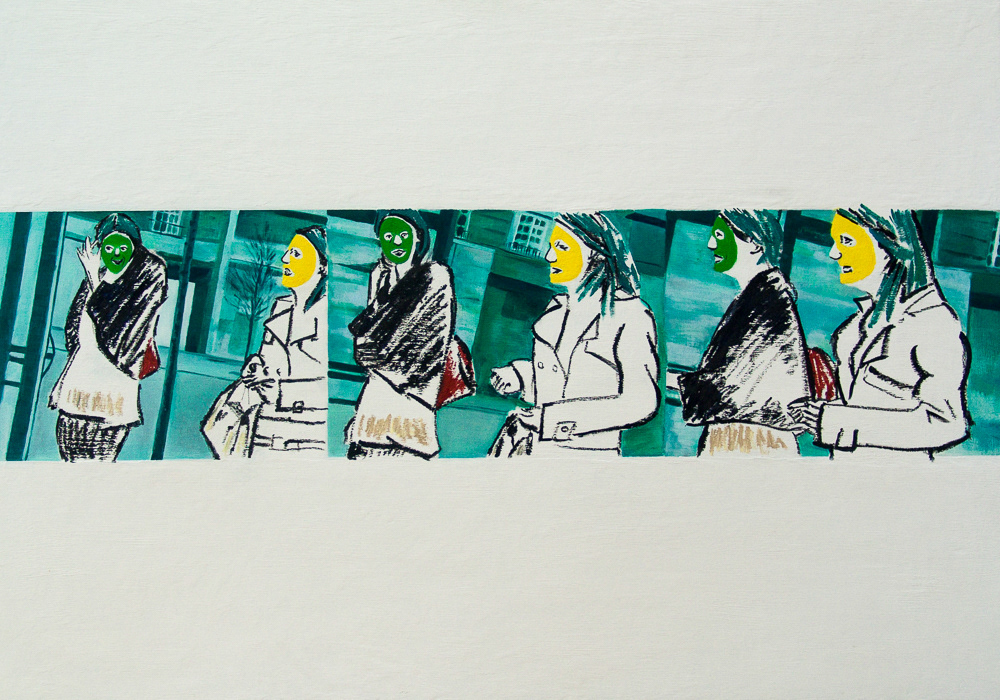 A thought came to me if your not happy living in the real world, create an alternative for yourself, a different way of looking at the world an ask yourself some deep questions; 
What are the forces behind living things?
What does it means to be human? 
How do you paint an antidote?
How do you paint a scream for help?  
This short series of work started as an antidote to our underlying view of cruelty in the world, our attitude to keeping busy, being stimulated and the constant need for acquisition. It is a bit like a parody of human nature looking behind the facade of society, exposing that the world is adrift and purposeless. 
An native american chief once said to Carl Jung the psychologist, "'The whites always want something. They are always uneasy and restless. We do not know what they want. We do not understand them. We think that they are all mad.'"