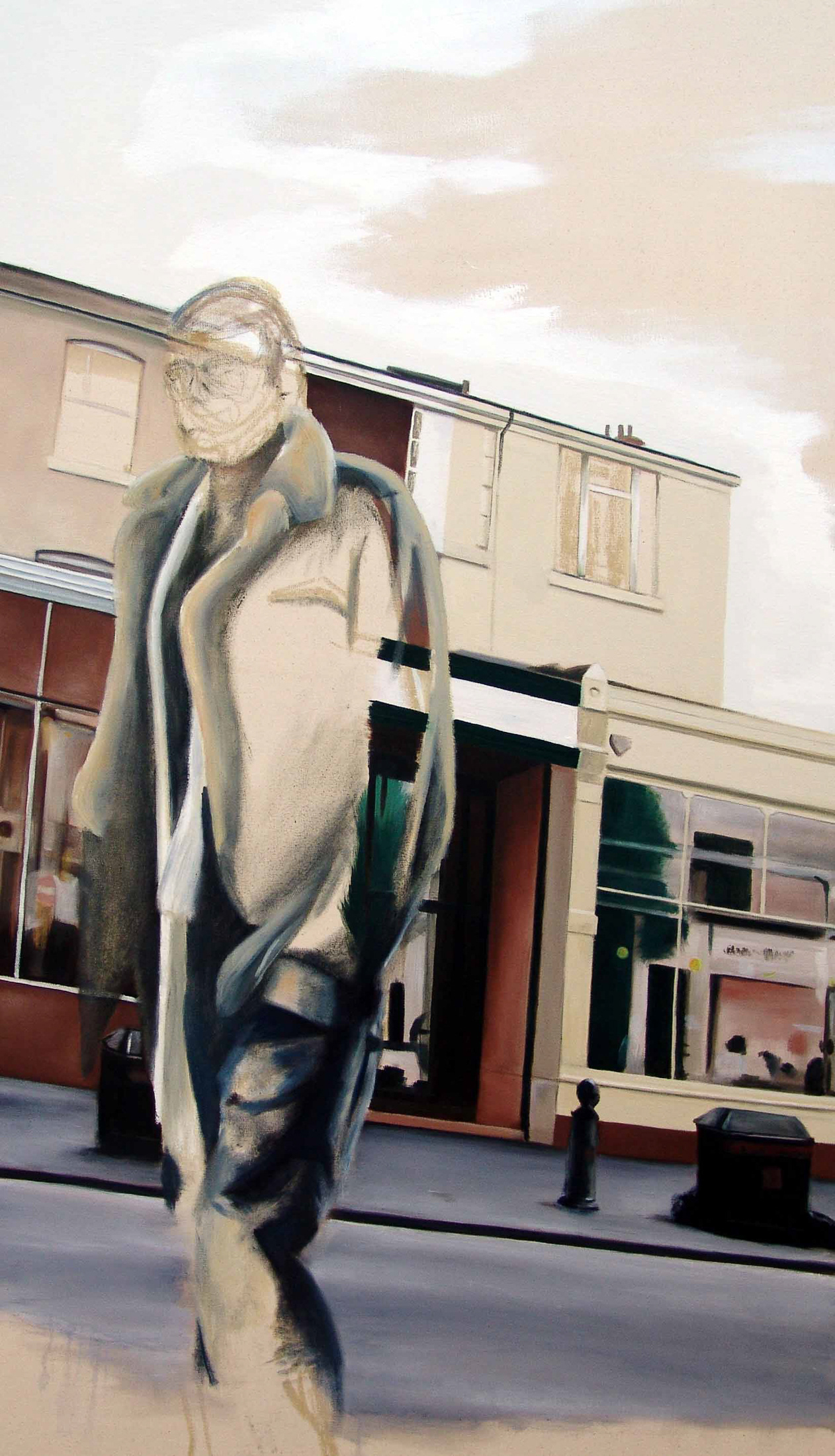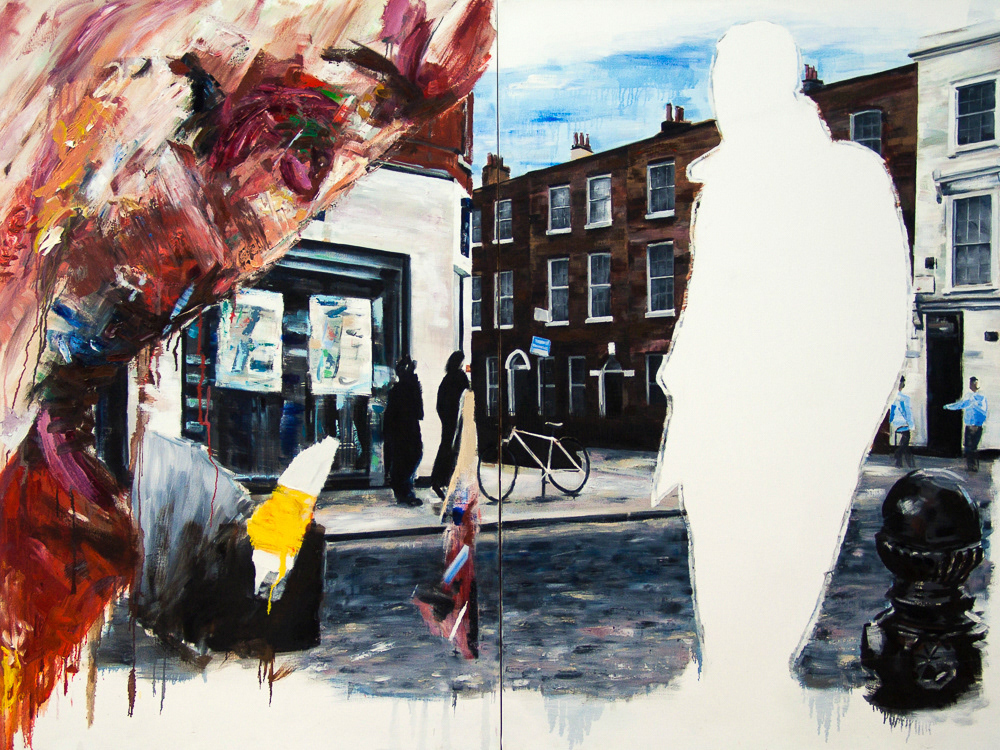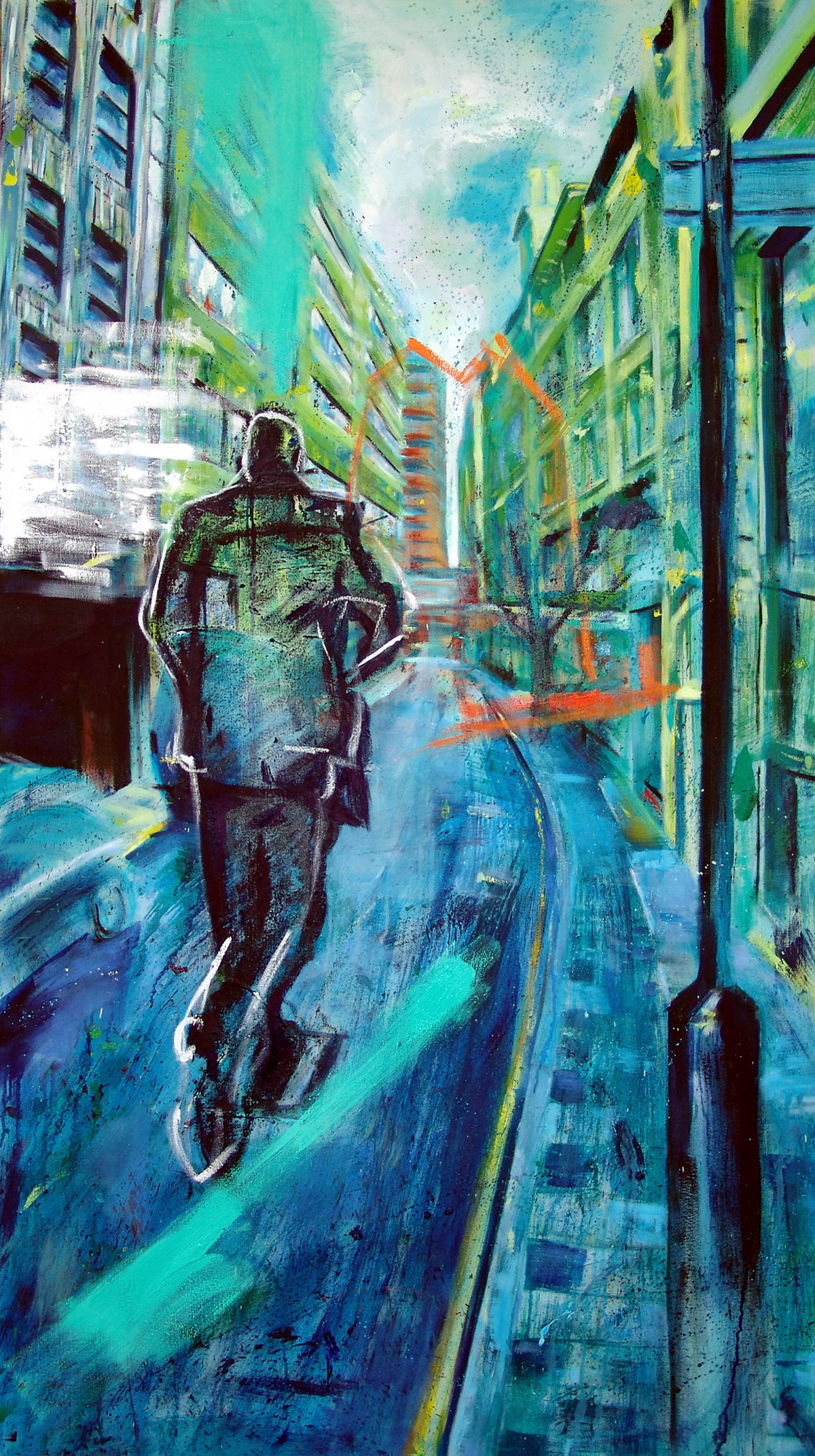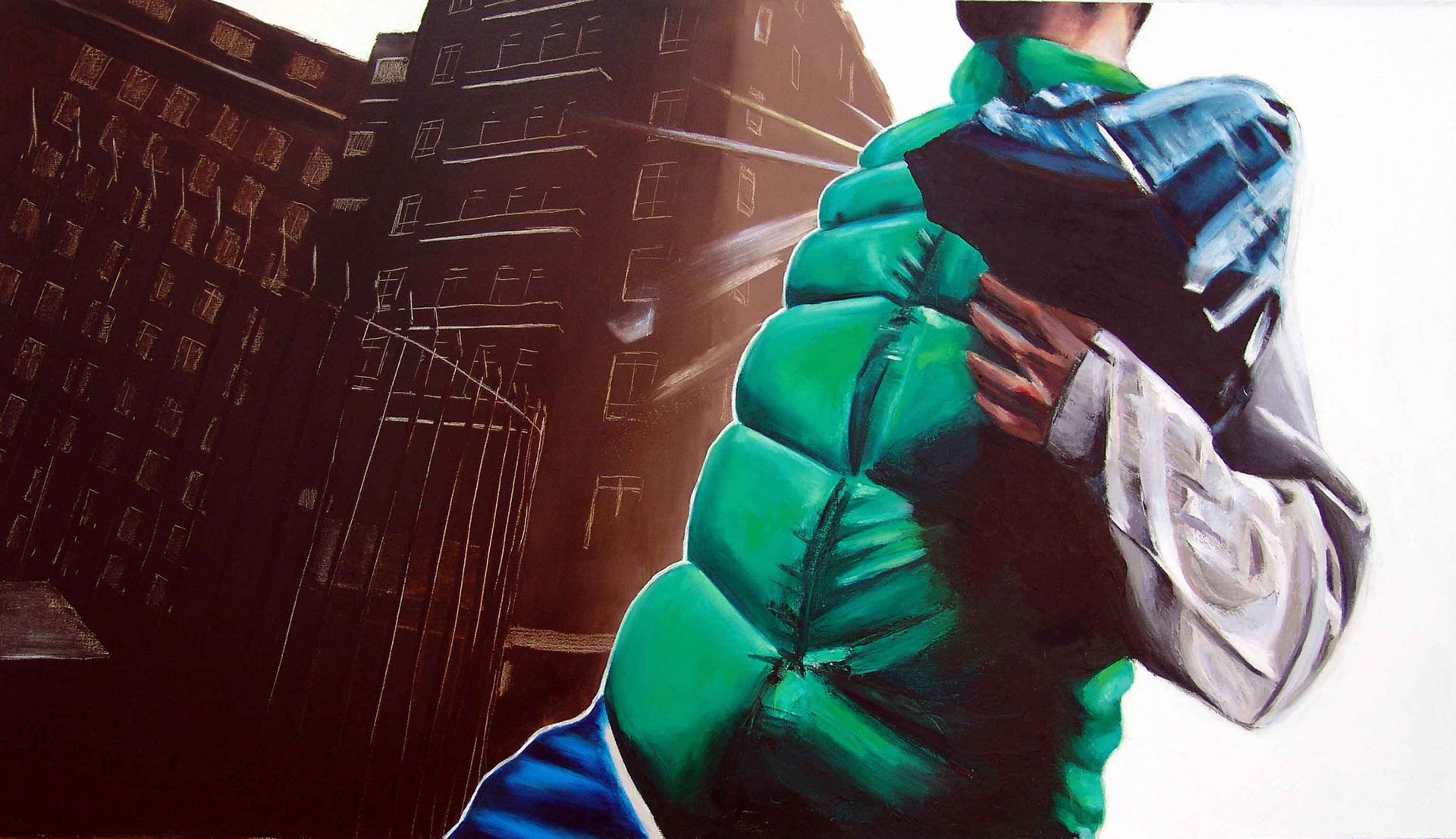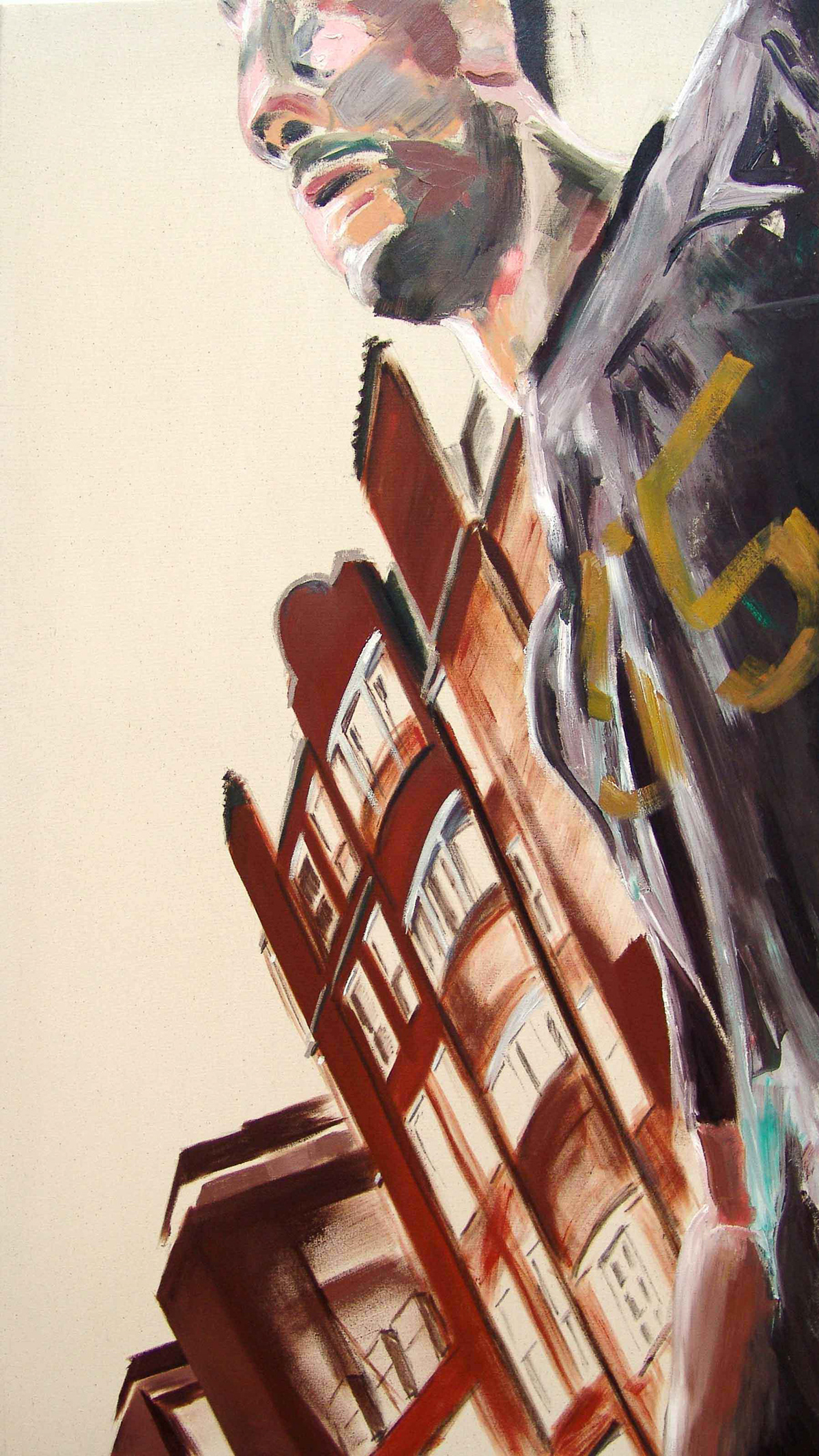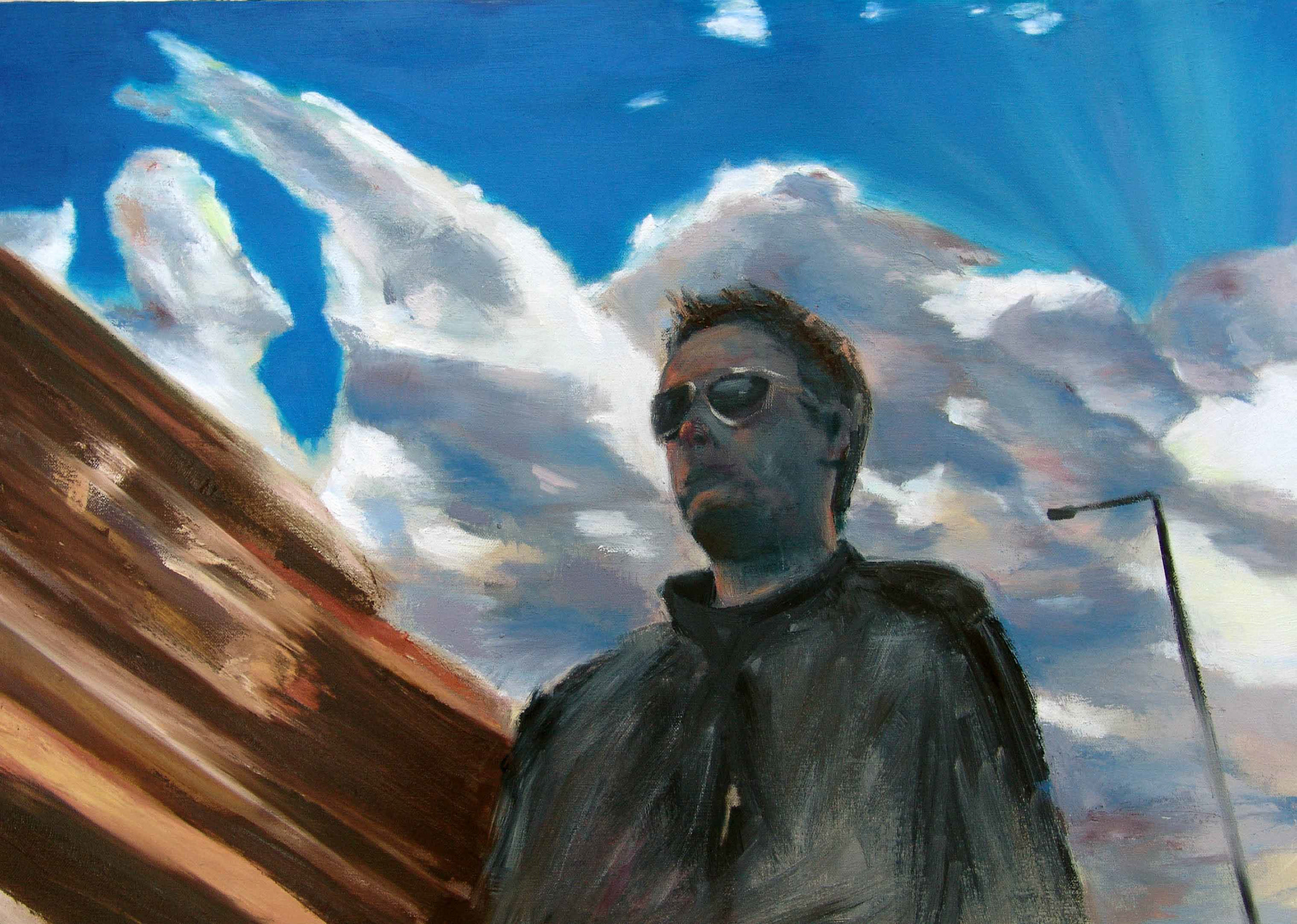 This series of paintings describes a personal psychological journey experienced between the individual and the city.  Representational painting as a means of communication is very effective for reflecting on human truths and although representational painting may be viewed as irrelevant by some in todays contemporary technology-based life as we are living in a world that is primarily based on digital consumption, there is enjoyment to be found in the slow and thoughtful medium and means of communication.  
Where we can consider our foundations as humans connecting with marks and the traces of who we are.  
As we often look but do not really see.