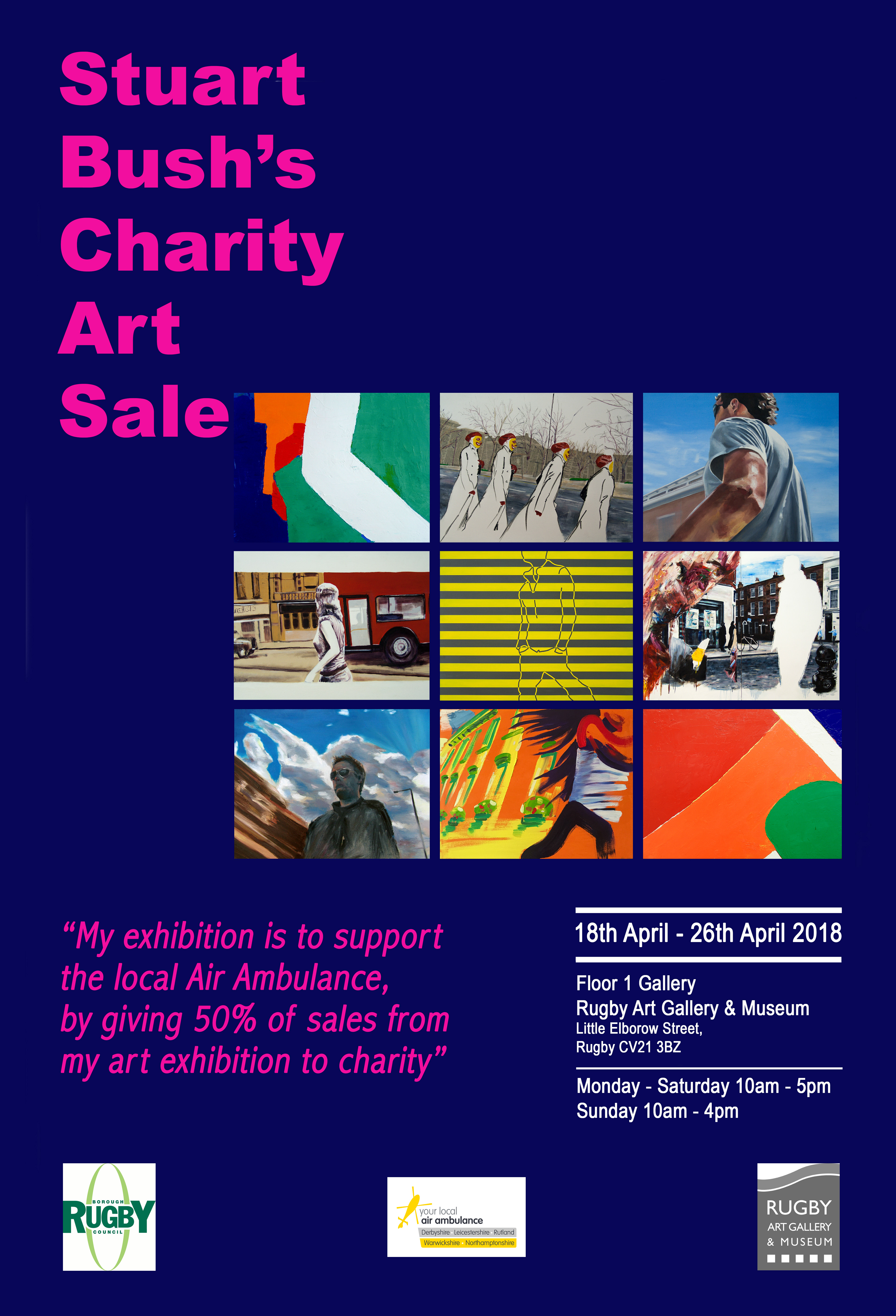 I am enthusiastic to tell you about my new exhibition next month. I believe in something bigger than my art and myself and I have decided I want to help in situations where there can be a difference between life and death.  The local regional Air Ambulances mission is to provide a rapid response to trauma and medical emergencies is vitally important.  I want to do my bit by supporting the local charity Air Ambulance charity, by giving 50% of the sales of my art from next art exhibition in April to the charity.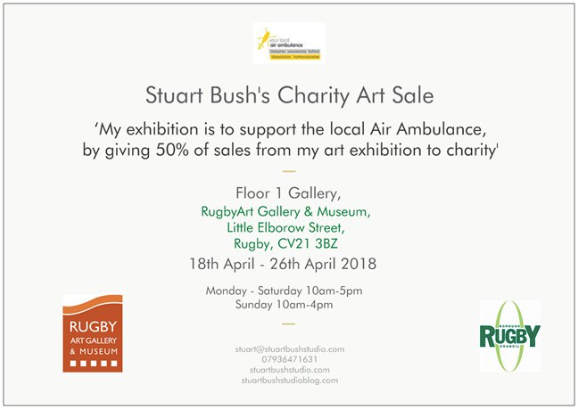 Press release: Local Artist holds Exhibition to support Air Ambulance
Local Artist, Stuart Bush, will be holding an exhibition of his work at Floor 1, Rugby Art Gallery and Museum in aid of the Air Ambulance from 18th-26thApril.  Stuart will give 50% of all profits to the charity stating, "I am aware that the Air Ambulance only exists only with the help and support of the local community" adding "I decided that combining my next art exhibition and supporting others to help people in the community would be a worthwhile cause".
"Every £5 raised could pay for pressure dressings to control a patient's bleeding.  Every £10 raised could pay for enough fuel to fly 11 miles towards the nearest major trauma centre".  Stuart has also produced two series of limited edition postcards of his drawings which will be available to purchase from the exhibition for £5 per set.
Stuart's art work, which were all created between 2006-2017, depicts feelings of alienation and angst that can often be felt in our human-made environment. Having previously exhibited his work in New York and London he is excited to be bringing his collection of paintings to Rugby and he hopes that people will be able to connect with the human emotion encompassed within each piece of work. Stuart says "My ideas come from investigating how things appear. I want to draw attention away from the objects that people make, to the space around us."
For more information about email Stuart Bush Studio at info@stuartbushstudio.com
Stuart Bush's Charity Art Sale
Rugby Art Gallery & Museum
I look forward to your support and seeing you there.